BL02B1 Multiaxial diffractometer
Inquiry number
INS-0000000303
Multiaxial diffractometer
There is multi-axis diffractometer produced by HUBER at downstream side in experimental hatch. In principle, this multi-axis diffractometer has four-circle geometry with χ-, φ-, ω- and 2θ-axis, and can observe the diffraction in vertical plane. The 3-circle analyzer unit (Figure 2) can mount on detector arm (2θ-axis) in order to use as conventional or polarization analyzer. This diffractometer is operated by SPEC software (Certified Scientific Software), therefore, it is possible for resonant scattering experiment to collect X-ray energy scan on constant Q-value, which almost keep the position of X-ray beam during X-ray energy scan. NaI scintillation detector is equipped for this multi-axis diffractometer. This multi-axis diffractometer is general instrument; nevertheless, it sometime is impossible to carry out to collect data in dependence on the experimental condition. If user considers applying the experiment of single crystal analysis, we strongly recommend contacting to beamline scientist before submission of your proposal.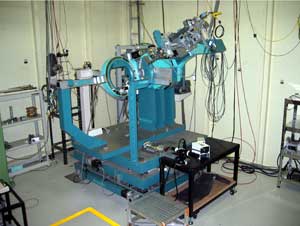 Figure 1. Multiaxial diffractometer.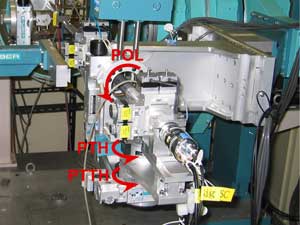 Figure 2. 3-circle analyzer unit.
References
Y. Noda, T. Shobu, Y. Kuroiwa, K. Akiyama, M. Kunikata: SPring-8 user report #1997A-0027.
Y. Noda, T. Shobu, K. Iwasa and M. Kohgi: SPring-8 user report #1999A-0398.
Y. Kuroiwa, S. Aoyagi, T. Shobu, K. Nozawa, S. Tsunekawa and Y. Noda: Jpn. J. Appl. Phys. Vol. 38 (1999) Suppl. 38-1, pp. 600-603.
Last modified
2019-11-22 09:19