Construction of Remote Experiment Control System at SPring-8 - Expansion of utilization method of facilities of SPring-8 - (Press Release)
Release Date

22 Dec, 2010
Japan Synchrotron Radiation Research Institute
RIKEN
The Japan Synchrotron Radiation Research Institute (JASRI; Tetsuhisa Shirakawa, President) in collaboration with RIKEN (Ryoji Noyori, President) has developed a remote experiment control system and succeeded in its pilot operation.
Researchers at JASRI and RIKEN designed and developed a device that can accept remote operations only when the safety conditions for the synchrotron radiation experiment are satisfied, as well as an authentication system to prevent unauthorized accesses, and incorporated them into a remote experiment control system. This system was developed to enable safe and reliable conduction of experiments by researchers outside the premises of SPring-8, via a network. After four years of repeated tests, the researchers from RIKEN, located in Wako in Saitama prefecture, succeeded in carrying out experiments on protein crystallography at SPring-8 in Sayo-cho, Sayo-gun in Hyogo prefecture, which is 480 km away from Wako, in October 2010. In brief, the staff on the premises of SPring-8 set several samples sent from the researchers in Wako. It was confirmed that the researchers could carry out experimental operations smoothly via the network, such as the irradiation of synchrotron radiation on minute protein crystals, while confirming the microscopic image of the crystals in real time and providing instructions to an automatic replacement device to replace the samples. It was also confirmed that the experimental data obtained can be transmitted and received via the network.
In the future, improvement of the system will be promoted through accumulation of the results of pilot operations and the system will be prepared for public use. Also, the qualifications and requirements for using this service will be examined. We are planning to open the remote experiment control system for public use, targeting the second half of 2011, making use of the public beamline BL38B1 used for protein crystallography for those who have previous experience with the SPring-8 beamlines. The application of the beamlines is planned to be gradually expanded to other fields.
Thanks to the development of the remote experiment control system, the geographical and time limitations to use the facilities of SPring-8 can be significantly reduced, and an increase in the number of users and the effective use of SPring-8 are expected.
These achievements were obtained by a joint research group consisting of Yukito Furukawa (senior scientist) and Kazuya Hasegawa (associate senior scientist) of JASRI, and Go Ueno (senior technical staff) of RIKEN and their colleagues.
《Figure》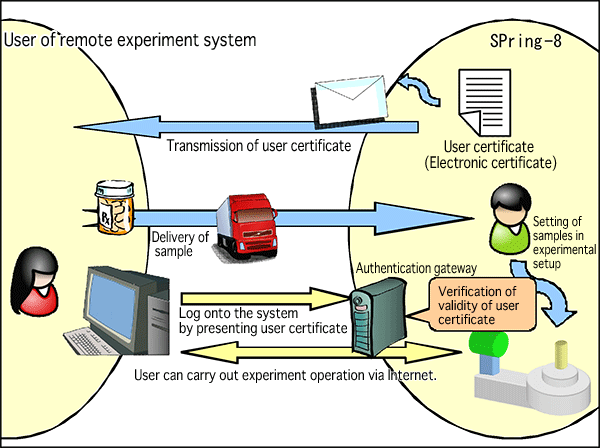 Fig. 1 Outline of remote experiment control system
---
For more information, please contact:
Dr. Yukito Furukawa (JASRI/SPring-8)
E-mail:

Current article

Construction of Remote Experiment Control System at SPring-8 - Expansion of utilization method of facilities of SPring-8 - (Press Release)