問い合わせ番号
INS-0000000310
ABSTRACT
This beamline is designed for conducting various experiments performed by the members of new material, bio-crystallography and industrial users teams organized by Hyogo prefecture. Employing a figure-8 undulator which can provide both vertically and horizontally polarized hard X-rays, three experimental equipments for different purposes can be operated simultaneously. Two double-crystal monochromators composed of diamond crystals are placed in the center of a white beam from the undulator to introduce monochromatized X-rays to a bio-crystal structure analysis hutch (experimental hutch A) and a material characterization hutch (experimental hutch B). The latter hutch enables in-situ grazing incidence X-ray diffraction to observe atom arrangements during epitaxial growth using metal-organic chemical vapor sources. Therefore, a disposal system for exhausting gases has been completed.
A microbeam with a size of smaller than 1 µm and also a microbeam with a small angular divergence have been developed in the experimental hutch C1 and C2, respectively, with respect to its application for material and life science.
AREA OF RESEARCH
Structure analysis of small bio-crystals for industry
Crystallographic analysis of metallic materials for industry (surface analysis, strain measurements)
x-ray microscopic application for industry (micro- or nano-beam, high-resolution imaging)
KEYWORDS
Scientific field
Structural analysis of bio-crystals, Surface/interface analysis, Phase-contrast imaging, Microscopic phase measurements, Strain measurements
Equipment
Diffractometer for bio-crystals, 6-axis X-ray diffractometer, Metal-Organic Chemical Vapor Deposition (MOCVD) equipment, X-ray microscope, High resolution X-ray diffractometer
SOURCE AND OPTICS
EXPERIMENTAL STATIONS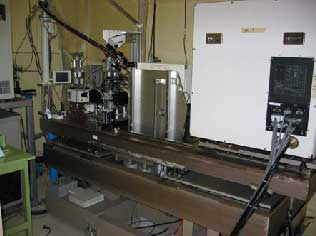 Hutch A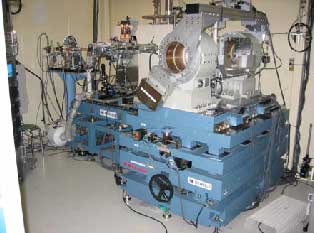 Hutch B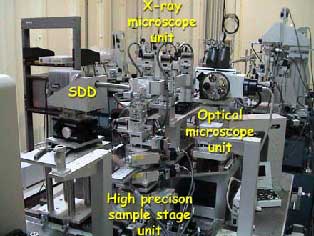 Hutch C1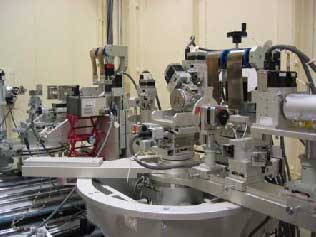 Hutch C2
PUBLICATION SEARCH
* Sorry, Some parts of results are displayed using Japanese characters.
BL24XU PUBLICATION SEARCH
CONTACT INFORMATION
Yasushi KAGOSHIMA
Graduate School of Material Science, University of Hyogo
3-2-1 Kouto, Kamigori-cho, Ako-gun, Hyogo 678-1297
Phone : +81-(0)791-58-0230
Fax : +81-(0)791-58-0236
e-mail :

Yoshiyuki TSUSAKA
Graduate School of Material Science, University of Hyogo
3-2-1 Kouto, Kamigori-cho, Ako-gun, Hyogo 678-1297
Phone : +81-(0)791-58-0231
Fax : +81-(0)791-58-0236
e-mail :

Hidekazu TAKANO
Graduate School of Material Science, University of Hyogo
3-2-1 Kouto, Kamigori-cho, Ako-gun, Hyogo 678-1297
Phone : +81-(0)791-58-0233
Fax : +81-(0)791-58-0236
e-mail :

Website