BL38B1 HTP Experimental stage
Inquiry number
INS-0000000572
Protein Crystallography
Rapid data collection system for protein crystallography is installed at BL38B1. Two detectors, CCD (ADSC/ Quantum315) and CMOS (Hamamatsu/ C10158DK), are equipped on the experimental table and users can easily change these detectors depending on their experimental purpose (Fig. 1). Combination of the coaxial-microscope to observe crystal along x-ray beam path and the goniometer having motor driven x, y and z stage make centering of crystal very easy (Fig. 2). Data collection, including measurement of XAFS spectrum and automatic MAD (Multi-wavelength Anomalous Diffraction) data collection, is performed through controlling software BSS (Beamline Scheduling Software). Since BSS can control all of the instruments required for data collection, switch of detector and change of camera length, wavelength are automatically performed at the beginning of measurement. Therefore, what beamline users have to do after crystal mounting and centering is to input measurement conditions to BSS.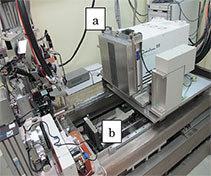 Fig. 1. Diffractometer for protein crystallography
(a : ADSC/ Quantum315, b : Hamamatsu/ C10158DK)
When CMOS is used, the CCD stage moves back and the CMOS stage can go up to the experimental table without any physical interference.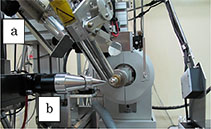 Fig.2. Magnified view around the goniometer
Two microscopes are used for crystal centering.
(a) low magnification microscope
(b) high magnification coaxial-microscope
X-rays at sample

| | |
| --- | --- |
| Energy range | 6 ∼ 17.5 keV |
| Energy resolution | ΔE/E = 10-4 |
| Spot size | horizontally 90 µm, vertically 180 µm (@ 12.4 keV (λ = 1.0 Å)) at detector position |

Facilities

CCD detector (ADSC/ Quantum315)

Detector area : 315 × 315 mm2
Pixel size : 51 × 51 µm2
No. of pixels : 6144 × 6144
Camera length : 75 ∼ 950 mm

CMOS detector (Hamamatsu/ C10158DK)

Detector area : 117.6 × 117.6 mm2
Pixel size : 50 × 50 µm2
No. of pixels : 2352 ×2352
Camera length : 75 ∼ 330 mm

Horizontal axis goniometer having motor-driven x, y, z stage
Cryostat : temperature control range 80 ∼ 350 K
Gas-flow type ionization chamber
Si PIN photodiode detector for fluorescence measurement
Multi-channel analyzer of fluorescence measurement
Last modified
2012-04-23 15:56