Inquiry number
INS-0000001280
ABSTRACT
The main research field of BL40B2 is small angle x-ray scattering from biological non-crystalline materials. BL40B2, which is named Structural Biology II, was planned for carrying out the structural analysis of biological molecular, polymers and other materials. For this purpose, this was designed to use the monochromatic X-ray and arranged to be suitable for getting static scattering or diffraction images with high accuracy and high spatial resolution. BL40B2 was commissioned from October 1999 to December 1999. Since January 2000, the beamline has been open for public users and used for many studies on the structural analysis of many kinds of proteins, polymers and so on.
AREA OF RESEARCH
Noncrystalline small and wide angle X-ray scattering
KEYWORDS
Scientific field
Small angle X-ray (solution) scattering (SAXS), Structural biology, Protein, Polymer, Fiber, Diffraction
Equipment
Pilatus3S 2M, Eiger2 S 500K, Pilatus 100K, Imaging plate(300 mm x 300 mm), 4-inch x-ray Imaging intensifier(100-mm diameter), Pixel array detector, X-ray flatpanel sensor
SOURCE AND OPTICS
The light source is a bending magnet that has its magnetic field at 0.679 T and shows critical energy of 28.9 keV. The generated white X-rays are monochromatized using a fixed-exit double crystal monochromator and focused by a 1-m-long rhodium-coated bent-cylinder mirror. The glancing angle of 3.2 mrad is adjusted for the optimum focusing at the detector position. The photon flux is 1011 at 12 keV. The energy resolution (ΔE/E) is in the order of 10-4.
Schematic View of Beamline

X-rays at Sample

Energy range
6.5~21 keV
Energy resolution
ΔE/E = 10-4
Photon flux
1011 at 12 keV monochromatic X-rays
Spot size
horizontally 0.2mm, vertically 0.2mm
(@ 12.4 keV (λ = 1.0 Å)) at detector position
EXPERIMENTAL STATIONS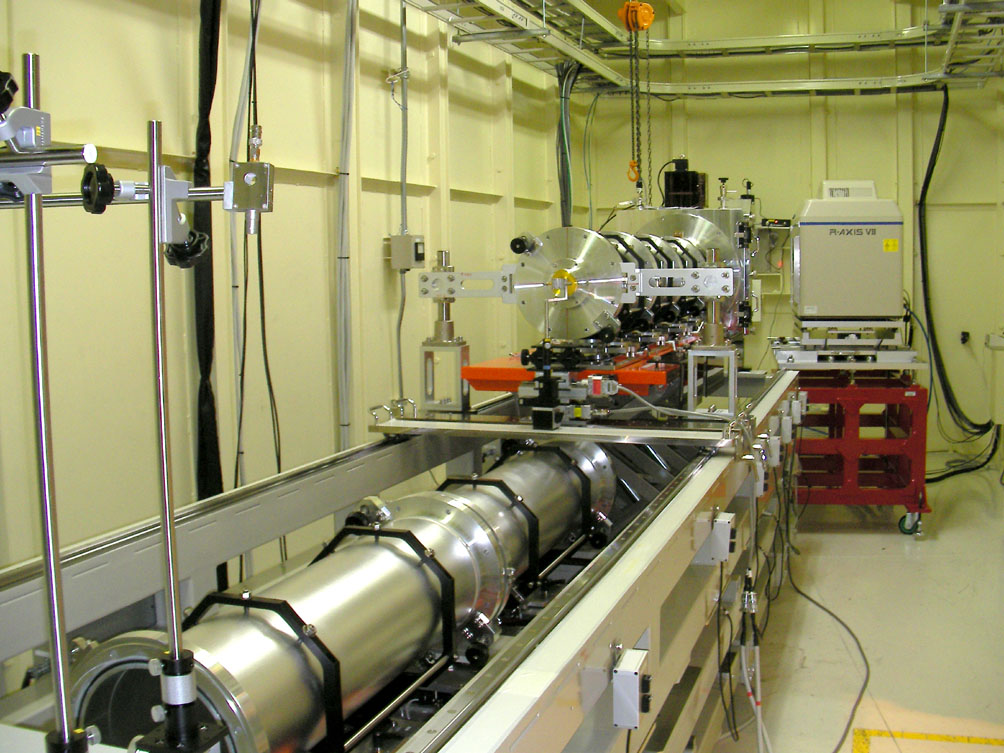 Vacuum path (camera length : 2 m)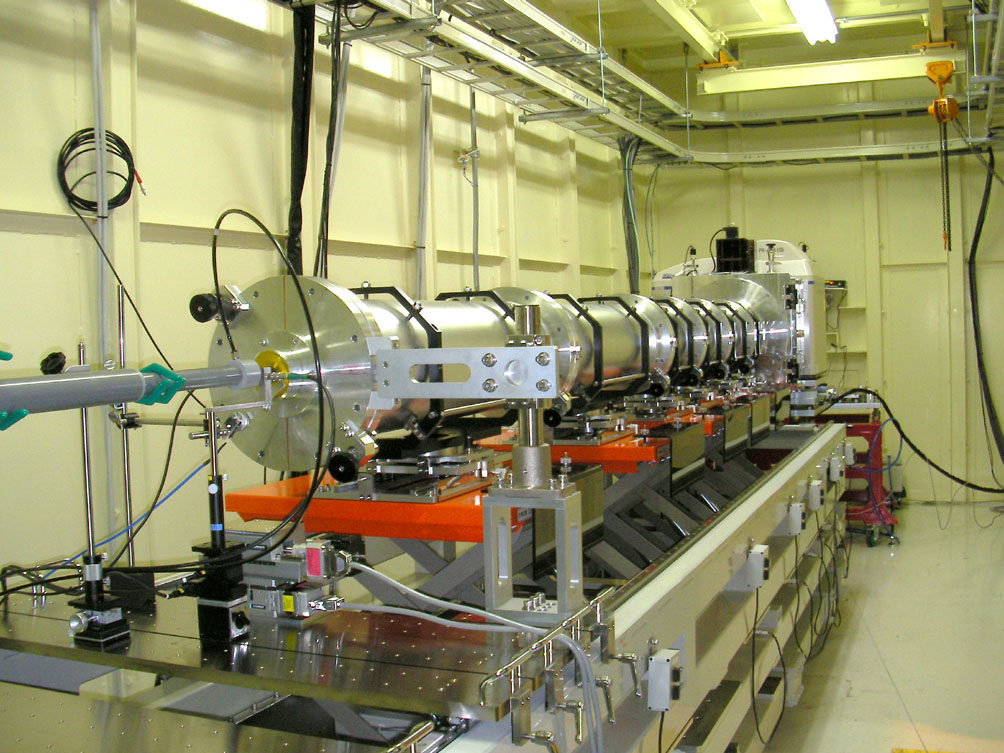 Vacuum path (camera length : 4 m)
PUBLICATION SEARCH
CONTACT INFORMATION
Please note that each e-mail address is followed by "@spring8.or.jp."
Beamline and Experimental station
Noboru OHTA
SPring-8 / JASRI
1-1-1 Kouto, Sayo-cho, Sayo-gun, Hyogo 679-5198
Phone : +81-(0)791-58-0833
Fax : +81-(0)791-58-2512
e-mail : noboru_o
Hiroshi SEKIGUCHI
SPring-8 / JASRI
1-1-1 Kouto, Sayo-cho, Sayo-gun, Hyogo 679-5198
Phone : +81-(0)791-58-0833
Fax : +81-(0)791-58-2512
e-mail : sekiguchi
Last modified
2022-05-06 15:33