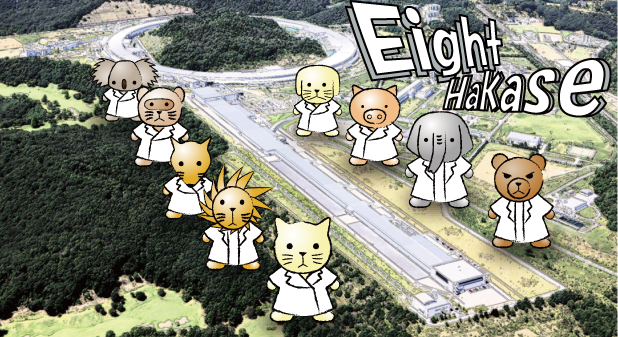 Eight hakase second beam series Reboot!(from 2013/11/11)

Lots of scientists work at SPring-8. Let's get them to give us a tour!
Please choose from the links on the left.


OFFICIAL SITE of X-ray free electron laser SACLA. Japanimation, short story and wall papers.
Booklet of Eight Hakase 1&2+S is published as a pamphlet of SPring-8!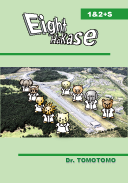 2014/04/17 Special Epilogue 1 & 2 uploaded.
2014/04/10 Episodes 89 & 90 uploaded.
2014/04/04 Episodes 87 & 88 uploaded.
2014/03/28 Episodes 85 & 86 uploaded.
2014/03/20 2nd BEAM Epilogue 1 & 2 uploaded.
2014/03/06 Episodes 83 & 84 uploaded.
2014/02/27 Episodes 81 & 82 uploaded.
2014/02/20 Episodes 79 & 80 uploaded.
2014/02/13 Episodes 77 & 78 uploaded.
2014/01/30 Episodes 75 & 76 uploaded.
2014/01/17 Episodes 73 & 74 uploaded.
2013/12/27 Episodes 71 & 72 uploaded.
2013/12/19 Episodes 68 & 69 & 70 uploaded.
2013/12/05 Link to Harima SACLA is added.
2013/12/05 Episodes 66 & 67 uploaded.
2013/11/25 Episodes 64 & 65 uploaded.
2013/11/11 Episode 63 uploaded.
2011/12/27 Episode 62 uploaded.
2011/5/16 Episode 61 uploaded.
2011/4/12 Episode 60 uploaded.
2011/4/1 Episode 59 uploaded.
2011/3/11 Episode 58 uploaded.
2011/3/4 Episode 57 uploaded.
2011/2/24 Episode 56 uploaded.
2010/9/27 Episode 55 uploaded.
2010/9/13 Episode 54 uploaded.
2010/9/6 Episode 53 uploaded.
2010/8/30 Episode 52 uploaded.
2010/8/24 Episode 51 uploaded.
2010/8/16 Eight Hakase is not published. please just wait next week.
2010/8/9 Eight Hakase is not published. please just wait next week.
2010/8/2 Eight Hakase is not published. please just wait next week.
2010/7/26 Eight Hakase is not published. please just wait next week.
2010/7/20 Episode 50 uploaded.
2010/7/12 Episode 49 uploaded.
2010/7/5 Episode 48 uploaded.
2010/6/28 Episode 47 uploaded.
2010/6/21 Episode 46 uploaded.
2010/6/14 Episode 45 uploaded.
2010/6/7 Episode 44 uploaded.
2010/5/31 Episode 43 uploaded.
more
Comments appreciated. Please click on "Feedback" below. (Dr. TOMOTOMO)
Last modified
2009-05-27 12:38