Inquiry number
INS-0000001574
ABSTRACT
&nbspThe principal aim of the advanced soft material beam line (BL03XU) is clearly hierarchical structures about soft or polymer materials using X-ray scattering measurement method. The BL03XU beamline has been constructed by an industry-academic consortium consisting of 19 research groups.
AREA OF RESEARCH
Research targets are organic electronics materials, display materials, solar cell/fuel cell power generation materials, coating materials, automobile materials, aerospace materials, architectural materials, commodity plastics, medical plastics and others. We also conduct time-resolved measurements under a dynamic environment to determine melting state and destruction state of the above materials.
Method of measurement
Grazing-incidence small-angle X-ray scattering (GI-SAXS)
Grazing-incidence wide-angle X-ray diffraction (GI-WAXD)
X-ray diffraction (XRD)
X-ray reflection (XR)
Wide- and small-angle X-ray scattering (WAXS and SAXS)
Micro-beam WAXS and SAXS
Ultra small-angle X-ray scattering (USAXS)
Time-resolved SAXS and WAXS measurement
INSTRUMENTS
Vacuum pipe and beamstop chamber for GI-SAXS and SAXS
Fume hood in experimental hutch
Fume hood in side room
Large optical table (3m x 3m x 4m) and equipment hutch for large machine
Pilatus3 1M, Flat Panel Detector, X-ray Image Intensifier+CCD (XRII+CCD), R-AXIS IV++, R-AXIS VII, Beam Monitor, YAP (Ce) scintillation counter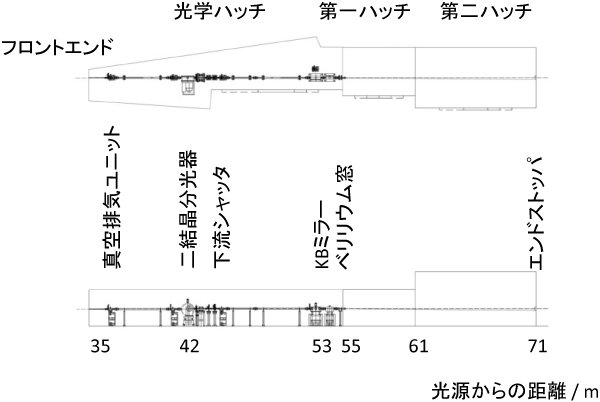 Figure 1. Schematic of the optical layout in FSBL (BL03XU)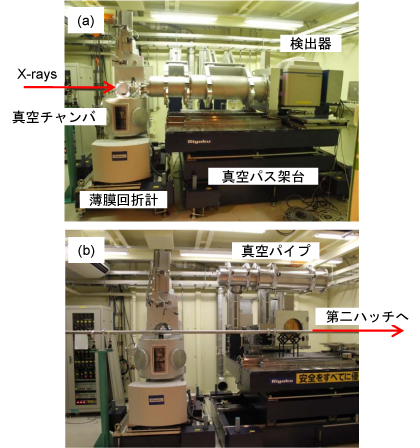 Figure 2. Photographs of goniometer for thin film, vacuum pass and auto lift for detector in first experimental hutch.
(a) GISAXS layout of sample to detector at 6 m in first hutch. (b) The photograph with the detector removed.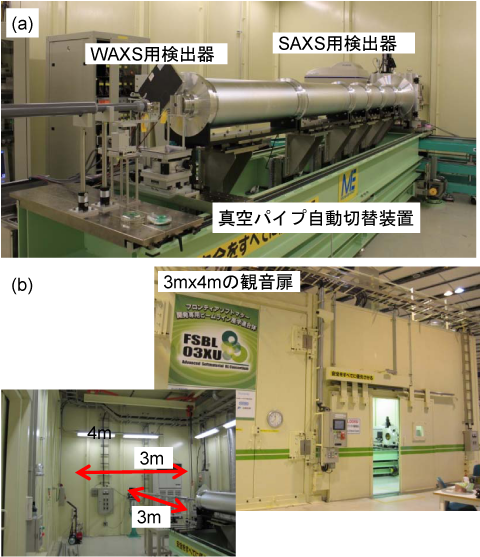 Figure 3. Photographs of second experimental hutch and instrument of small-angle X-ray scattering.
(a) Small- and wide-angle X-ray scattering instruments. (b) The appearance of second experimental hutch and the space for an installed large machine.
PUBLICATION SEARCH
* Sorry, Some parts of results are displayed using Japanese characters.
CONTACT INFORMATION
Please note that each e-mail address is followed by "@spring8.or.jp."

Hiroyasu MASUNAGA
SPring-8 / JASRI
1-1-1 Kouto, Sayo-cho, Sayo-gun, Hyogo 679-5198
Phone : +81-(0)791-58-0802(ext3935)
E-mail:masunaga
Website