Greetings from the director of the RIKEN Harima Institute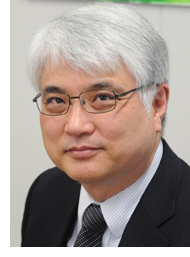 It is our pleasure to publish "SPring-8 Upgrade Plan: Preliminary Report". As a leading user facility for synchrotron radiation, SPring-8 is responsible for developing photon science as well as expanding its applications. Since its inauguration in 1997, SPring-8 has served more than 130,000 users who have resolved a vast number of problems arising from both academic research and industrial applications. The growing demand for SPring-8 will soon make it increasingly difficult to accommodate beam time for even the most experienced users. This has forced us to start planning for a considerable expansion of SPring-8's capabilities, including a major facility upgrade.
We recently observed the successful launch of operations at SACLA, an X-ray free electron laser facility adjacent to SPring-8. X-rays produced by SACLA are very different from those produced by SPring-8. Since we are now able to offer cross-utilization of the two facilities, SPring-8 now presents even greater research opportunities. We have incorporated this viewpoint in the report.
As always, we welcome your valuable comments to our report. We will assimilate your feedback in the definition of conceptual designs for our future plans.
We very much look forward to hearing from you.
With best regards,



Tetsuya Ishikawa,
Director, RIKEN Harima Institute

---
contact
sp8-2-office@spring8.or.jp
SPring-8 Upgrade Working Group secretariat
Last modified
2012-01-06 18:29